Dementia and ageing designs requires specialist expertise
All environments and communities benefit from inclusive design.
We have design expertise in dementia, ageing and brain health. Our deep understanding of the needs of people with cognitive and sensory impairments enables us to assist clients to design, create and manage inclusive and dignified spaces.
A comprehensive inclusive and design expertise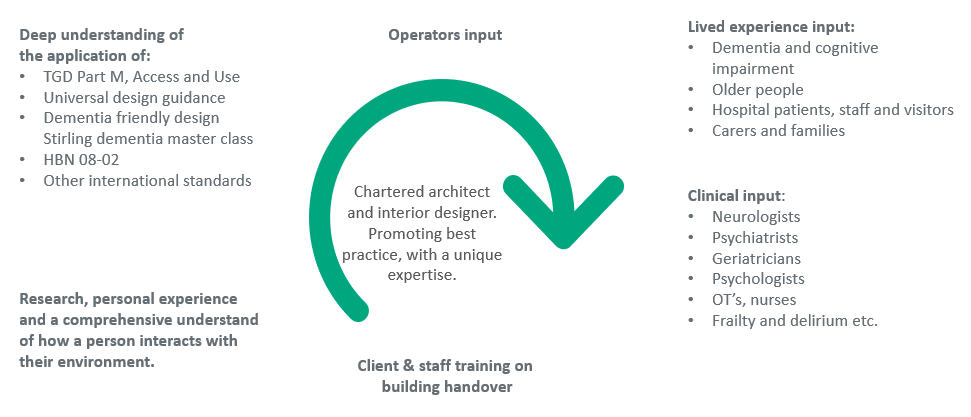 Designed with outcomes in mind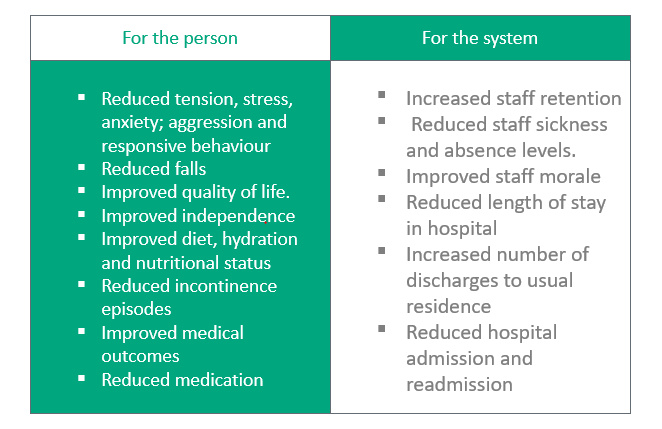 Expertise: We bring together world-class expertise across architecture, interior design, neuroscience, brain health and the lived experience in order to create positive, dignified, inclusive spaces.
Best practice and standards: We are dedicated to cognitive and sensory design and continue to set new best practice to help design and develop best in class environments.
A global perspective: Our expertise can be applied anywhere in the world.
Everyone benefits: Cognitive and sensory inclusive design benefits everyone.