What's new
Striving to design inclusive environments in partnership with innovators
Overview
DDS Architects work with clients to develop housing, care homes, nursing homes, hospitals, towns and cities that are more inclusive for people as they age and for adults and children living with cognitive and/or sensory impairments. DDS are committed to designing next generation buildings that are suitable for a changing demographic. We supports greater independence whilst reduces health and care costs.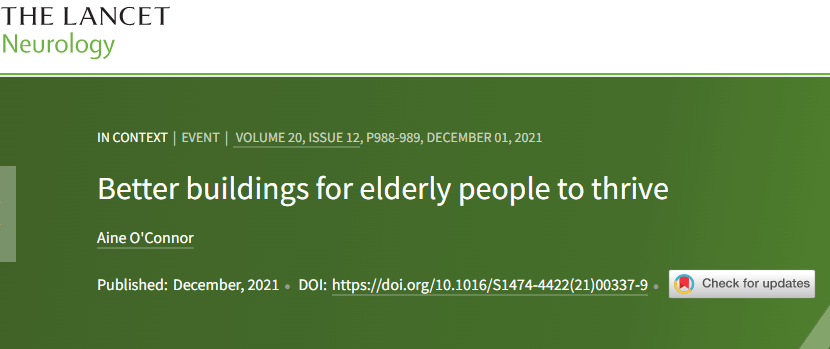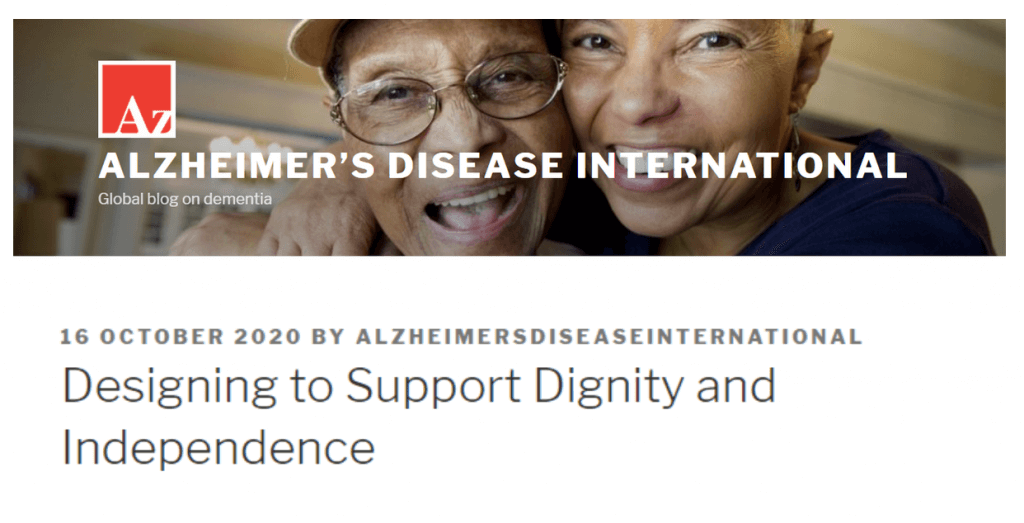 ADI Inclusive Design Blog
On World Alzheimer's Day, Alzheimer's Disease International calls on governments to embed design in their national dementia responses under the Convention on the Rights of Persons with Disabilities. DDS Architects are delighted to work with the ADI and support this important development by writing design blogs for the ADI and sharing our advancement in knowledge and understanding gained from our research, practice and brain health fellowships from the Global Brain Health Institute (GBHI).
https://blog.alz.co.uk/2020/10/16/designing-to-support-dignity-and-independence/#more-1341
The World Alzheimer Report 2020: Design, Dignity, Dementia: dementia-related design and the built environment was published on the 21st September.
Creating Dementia Inclusive Design
Working with Health Service Executive (HSE), Age Friendly Ireland (AFI) and the National Dementia Office (NDO) in Ireland, the dementia inclusive design audit looks at current best practice design of a health facility for suitability for use by older people and people living with dementia. This audit will now inform all future healthcare facilities designs in Ireland and ensure they are truly inclusive for people with dementia, cognitive, sensory and/or physical impairments.
https://www.gbhi.org/news-publications/dementia-inclusive-design-audit-2020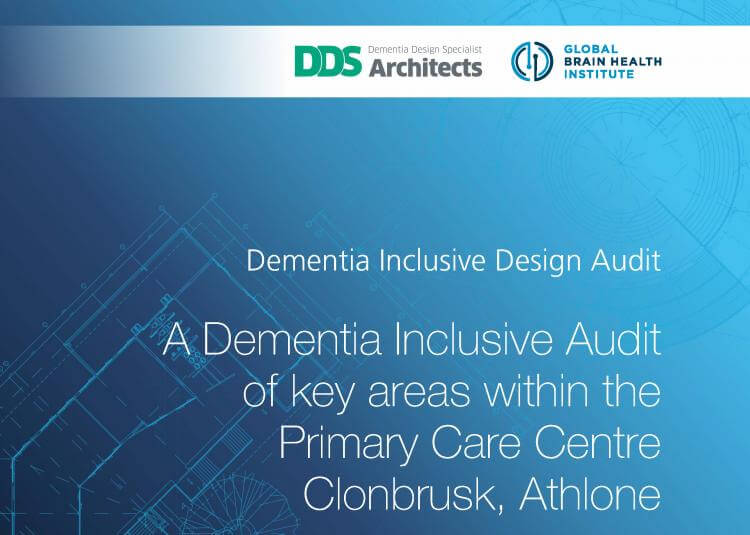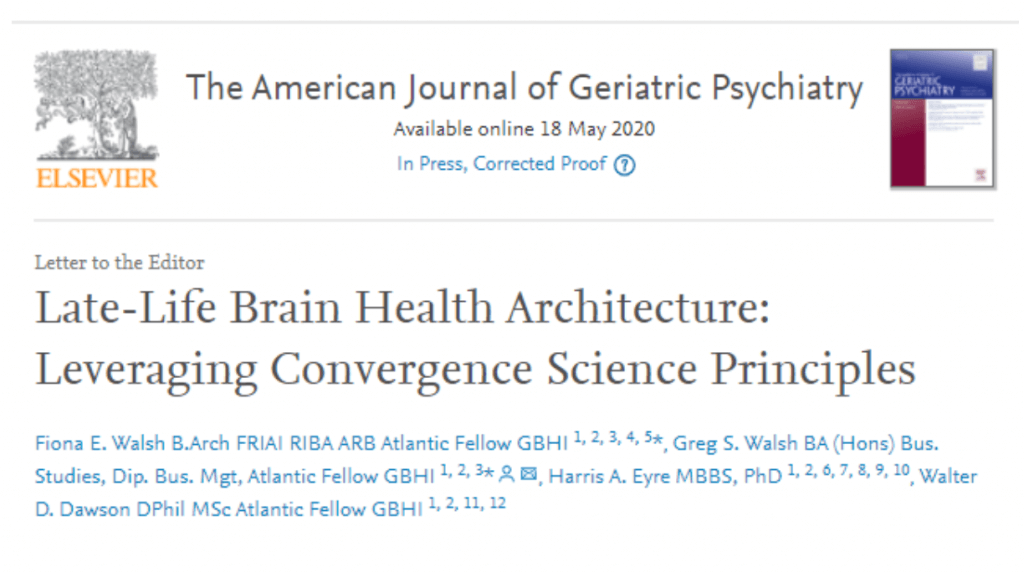 Brain Health Architecture
An increasingly aged population and number of people living with dementia demands we again bridge divergent disciplines – this time between late-life medicine, brain health, neuroscience, and architecture. This will enable people to function to the best of their ability with cognitive and/or sensory deficits. We therefore propose a new field called 'Late-Life Brain Health Architecture'.
https://www.sciencedirect.com/science/article/abs/pii/S1064748120303328